Okay, so I've been lacking on the posts - the past couple of weeks have been hectic! School isn't getting any less stressful unfortunately, plus more & more things are popping into my life, keeping me busy. My Halloween weekend was crazy & fun, however I didn't really take much pictures. The weekend after that, or in other words, last weekend, was definitely memorable.
Last Friday I went to The Rave in Milwaukee to see rapper J. Cole!!! He is most definitely one of my favorite music artists & it was so cool to see him live - he is SUCH a good performer too so throughout the show I often caught myself in a daze, just watching in awe haha. ♥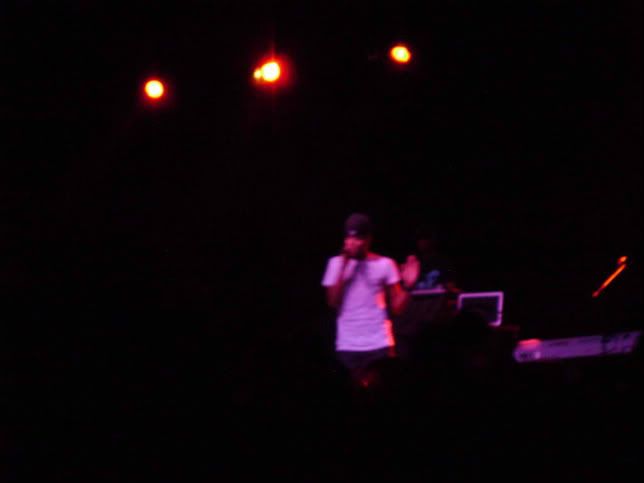 *Excuse the horrible photo quality! That's the best one I took from my not-so-great digital camera in the dark.
It was slightly sad to see one of my favorite months come to an end, but I love November as well. It's that time of year when everyone prepares for the Winter & gets into the holiday spirit :) I've seen people getting a head start on their outdoor Christmas decorations & it definitely puts me in a good mood.
Plus, if you have a similar taste in music as me, you've probably found November to be a month full of musical excitement! I mean first of all,
Weezy
was released out of jail on the 4th!!! Then
Kid Cudi
dropped his 2nd album,
Man on the Moon 2: Legend of Mr. Rager
.
J. Cole's
new mixtape,
Friday Night Lights
, comes out today. Then later this month,
Kanye's
gonna be releasing his new album called
My Beautiful Dark Twisted Fantasy
. I mean COME ONNN, is that not a musical eargasm or what?!
Right now, I'm just freaking in love with November haha.
XO,
Racheal